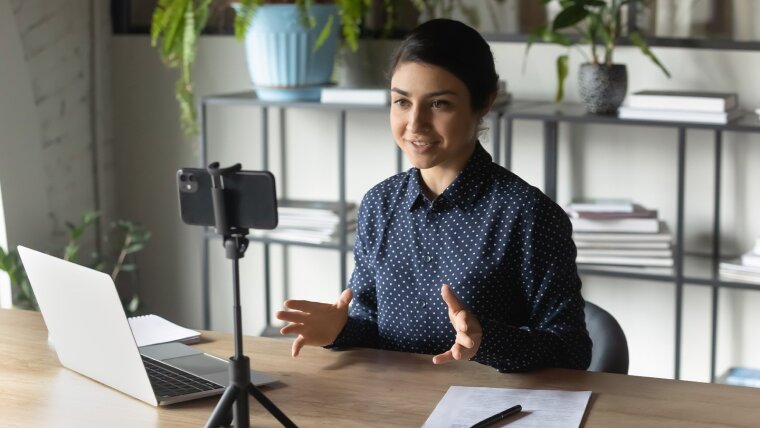 Career Input Online-Bewerbungsgespräche
Bitte eine Kurzbeschreibung einfügen
Young woman in front of her smartphone in a digital talk, laptop and pen and paper right beside her.
This event is in the past.
Past event
Video chat
Zoom – Video chat
Further information can be found in the event description
This event will be in German. Proficient language skills are recommanded.
Online-Vorstellungsgespräche sind schon lange zur Normalität geworden und werden gerne von Unternehmen als ersten Schritt des Kennenlernens genutzt. Sie fragen sich daher, wie Sie mit einer virtuellen Präsentation überzeugen, wie das Interview abläuft oder worauf Arbeitgeber bei einem digitalen Vorstellungsgespräch achten? Dann melden Sie sich für diesen Input an!
Referentin: Ramona Nolden | Career Point