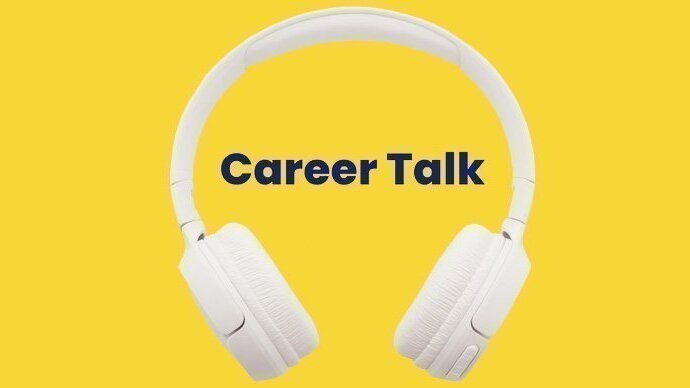 Career Talk: Mattia Ferretti about becoming a young and successful entrepreneur
EC2U Online Alumni Talk
White wireless headphones on yellow background
This event is in the past.
Past event
Video chat
Zoom – Video chat
Further information can be found in the event description
The University of Pavia will host this career talk, which is part of the EC2U Career Talk, a series where you will meet alumni from each of the seven EC2U universities and learn about their career paths from different perspectives.
Speaker:
In this session, Mattia Ferretti, a UNIPV alumnus, will talk about his experience as a young and successful entrepreneur. Participants will have the chance to ask about his journey and learn about his career path. 
Time & place
The Career Talk will be organized on Monday, 29 May 2023, at 18:00-18:45 CET
at 17:00 - 17:45 in Coimbra
at 18:00 - 18:45 in Jena, Pavia, Poitiers and Salamanca
at 19:00 - 19:45 in Iași and Turku 
The event is held in English on Zoom and is open to all students, young researchers and others from the seven EC2U Universities – bringing Coimbra, Iași, Jena, Pavia, Poitiers, Salamanca, and Turku together on one European Campus.
Registration by May 29th at 12.00  - hereExternal link
The event will be held in English. Those who register will receive the link on the day of the event.
EC2U Career Plan Certificate 
This activity is eligible as "Input event" for your EC2U Career Plan Certificate. 
The Career Plan CertificateExternal link is a joint programme of the Career Services from the seven EC2U universities. It helps students to prepare for successful and fulfilling careers. They gain transdisciplinary, intercultural, and intrapersonal skills by different learning offers, required activities, and reflection tasks. After completing all requirements individually, students receive their personal Career Plan Certificate. More info: https://ec2u.eu/career-plan-certificate/External link
Organizer: University of Pavia