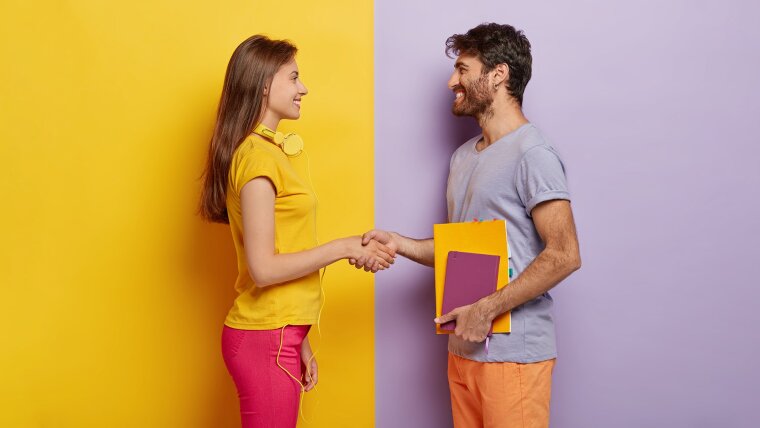 Business Culture in Germany
How to communicate with Germans and avoid pitfalls, misunderstandings and conflicts
Zwei Personen beim freundlichen Händeschütteln
Diese Veranstaltung ist beendet.
Veranstaltung beendet
This career event will be in English. Proficient language skills are recommended.
Intercultural misunderstandings involve a number of complex causes which can easily escalate into conflicts.
Research has shown that intercultural conflicts involving internationals researchers at German universities or in German companies center around issues such as: communication conventions, understanding of roles, rules and time concepts. Other areas of irritation and conflict might be learning/teaching styles, the communication with professors/supervisors, cooperation in research groups and the communication with authorities and administration.
This workshop helps you to understand cultural differences, avoid intercultural misunderstandings and solve conflicts. Based on authentic intercultural case studies (Critical Incidents) we will develop and train various communication techniques and strategies for conflict resolution.
Speaker: Kristin Draheim | Consultant and Coach | Draheim Dialog
Kristin Draheim is a Consultant, Coach and naturopath for psychotherapy in her own surgery. She's living and working in the German-Polish border region. As a lecturer, she focuses on the topics of intercultural communication and conflict management, mental health and self-care. www.draheim-dialog.deExterner Link
Organizer: Career Point | Friedrich Schiller University Jena